While the COVID-19 pandemic appears to be declining in some parts of the world, it is just beginning to accelerate in Africa. The pandemic comes on top of the usual economic and environmental challenges faced by citizens of the developing world. In Uganda, that means flooding. Around mid May, heavy rains caused four rivers in the western part of the country to burst their banks, sweeping away entire villages and displacing over 100,000 people. Families already enduring hardships caused by strict lockdown orders saw their homes and possessions destroyed overnight.   
Immediately, Pastor Peter Kasirivu and his congregation at Gaba Community Church mobilized to help these destitute families. They assembled over 4,000 bags of food and braved the floodwaters to distribute them to the needy in Uganda. Many of the recipients had multiple children to feed and nowhere to go for help. Because of the church's compassion and sacrifice, many are joyfully giving their lives to Christ.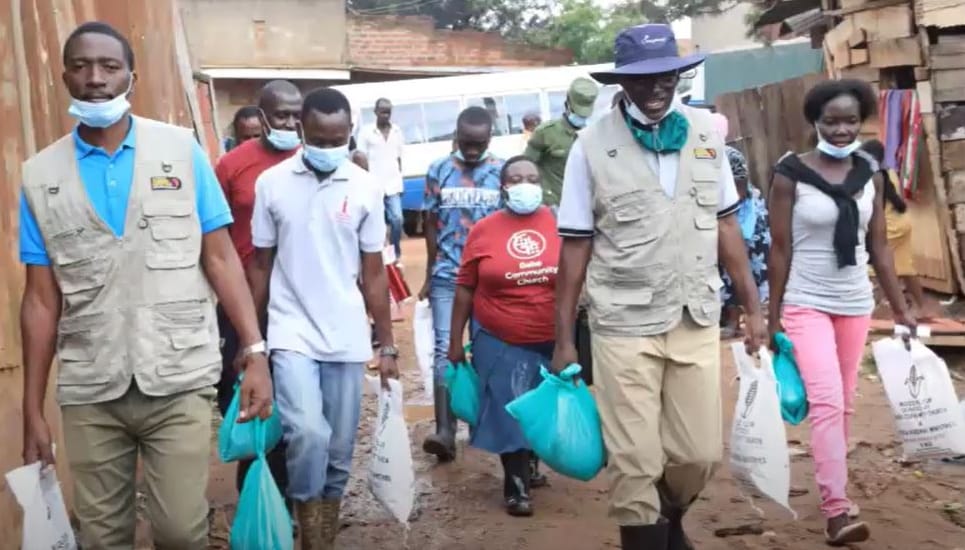 "When the people of God rise up, good things happen," says Pastor Peter. "People say, 'Because of what you've done, I now know that God is alive.'" 
Pastor Peter is a leader with Africa Renewal Ministries, an indigenous ministry that is in the process of becoming an ICM partner. Together, we'll be able to equip more churches in Uganda to respond to urgent physical and spiritual needs. 
Want to see the inspiring work firsthand? Visit icm.org/uganda for a video about the food distribution.
This month, please pray that those affected by the recent floods will receive the aid they need. Also pray for Pastor Peter and Africa Renewal Ministries as they complete the partnership process.
---