2020 was an extraordinary year, to say the least.
It was filled with immense challenges and heartache. Many people were affected by the pandemic in a variety of ways that brought a sense of hopelessness and desperation. But…despite these dark times, the light of God continued to shine through.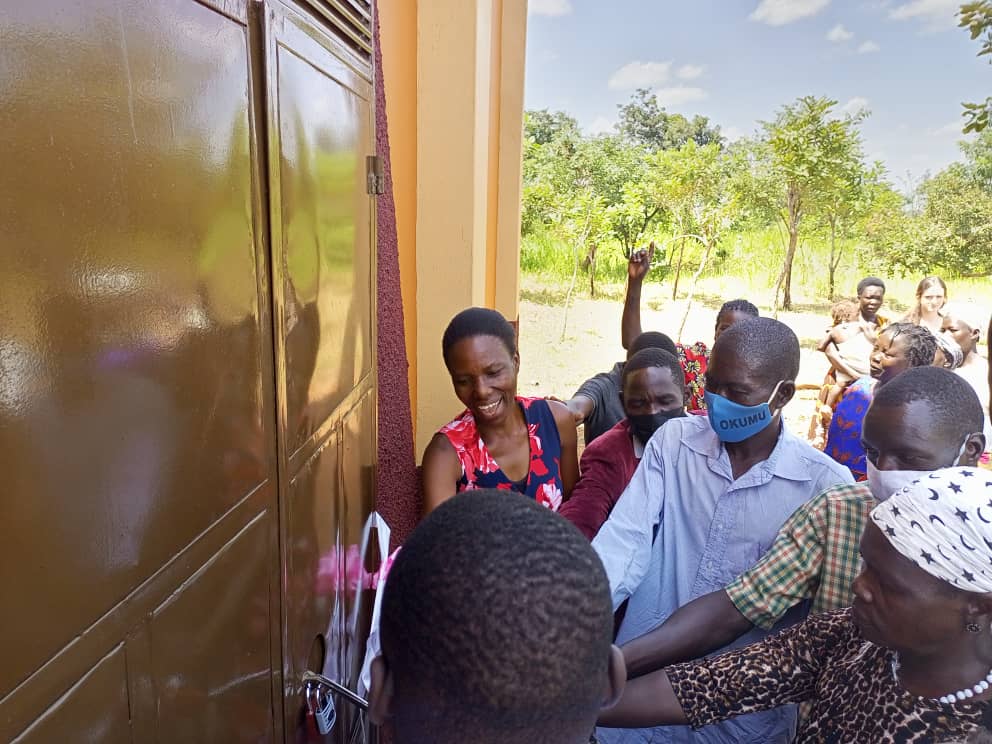 Throughout 2020, we constantly prayed for our partners. We worked tirelessly alongside them, doing whatever we could to support them in trying times. One of ICM's goals was to have 10,000 projects built or under construction by the end of 2020. Putting complete trust in the Lord, ICM worked diligently and waited patiently to see what God would do. And praise be to God, we were able to build our 10,000th project!
The 10,000th Church was selected!
The selection of Bethel Latwong Church in Uganda as the 10,000th project was an important decision fueled by much consideration and prayer. As you may recall from the original announcement, the congregation had been worshipping in a mud and grass hut since 2017. Before that, they had worshipped under a tree. These believers did whatever they could to worship the Lord together, even if they did not have an adequate location to do so. In a community where they had almost nothing, their mud hut church was their pride and joy. They braved the heat and the rain in order to come to church each and every Sunday. It was a source of hope. It was a refuge from the realities of a harsh world. It was a place where they could lay all their troubles down before the Lord and worship Him. They dreamed of one day having their own brick and mortar church building to worship in.
Touched by their story, ICM was determined to give them one. ICM staff came together to help fund this church.
The 10,000th Church: The Partner's Story
Bethel Latwong Church is just one project that Favor International has completed with ICM. Favor International and ICM have partnered to build more than 60 churches in Uganda and South Sudan with many more currently in progress.
Favor International's ministry in East Africa (formerly Favor of God Ministries) is unique in that it also focuses on the health and welfare of women. The violence committed by the Lord's Resistance Army (LRA) resulted in trauma, displacement, and poverty for many people. Women in this region are seeking ways to rebuild their lives, provide for their children, and become leaders in their communities. In order to assist these brave women, churches like Bethel Latwong have run Christian vocational training programs that include business management classes. Women have the opportunity to raise goats or pigs, while others manage small shops or make clothing. The money they earn allows them to pay for their children's food, education, and medical care. Plus, when a woman becomes a business owner, it establishes her as a respected and influential member of her community.
Construction is Complete!
The congregation wasted no time in constructing their new church. Once construction began, the church was built in just over three months! Today, it is a perfect place to hold worship services and conduct small group meetings. These small groups use the Foundations discipleship curriculum to deepen their understanding of the Bible and spark discussion. As a result of studying Foundations, they understand more about God and His purpose for their lives. The congregation is so grateful for their new church building and Foundations material.
Alongside Sunday services and Bible study groups, the Women's Empowerment Program continues to thrive there as well, bringing hope to hundreds of families in Uganda and South Sudan. The program serves approximately 100 adults and 50 children on a monthly basis.
We cannot wait to see what amazing things Bethel Latwong will accomplish for God's glory. Soon, we will receive a formal update from them with new baptisms, salvations, and much more!
In the meantime, we have received an update video from the congregation which you may view here. The church member says:
 "This is the first structure of its kind in this entire village. We want to give the glory to God and we know that God is taking us somewhere and Bethel church will continue to be a testimony." ~Katherine, member of Bethel Latwong
Many people from the village have been coming to the church and accepting Jesus as their Savior. According to the pastor, several others travel quite far in order to participate in church services as well. They hope to use the church as a schoolhouse for children, so they do not have to travel to another school that is beyond walking distance.
The church is truly transforming their community!
How Can You Pray for Uganda?
There are still many congregations in Uganda that need your prayers!
Destiny Youth Program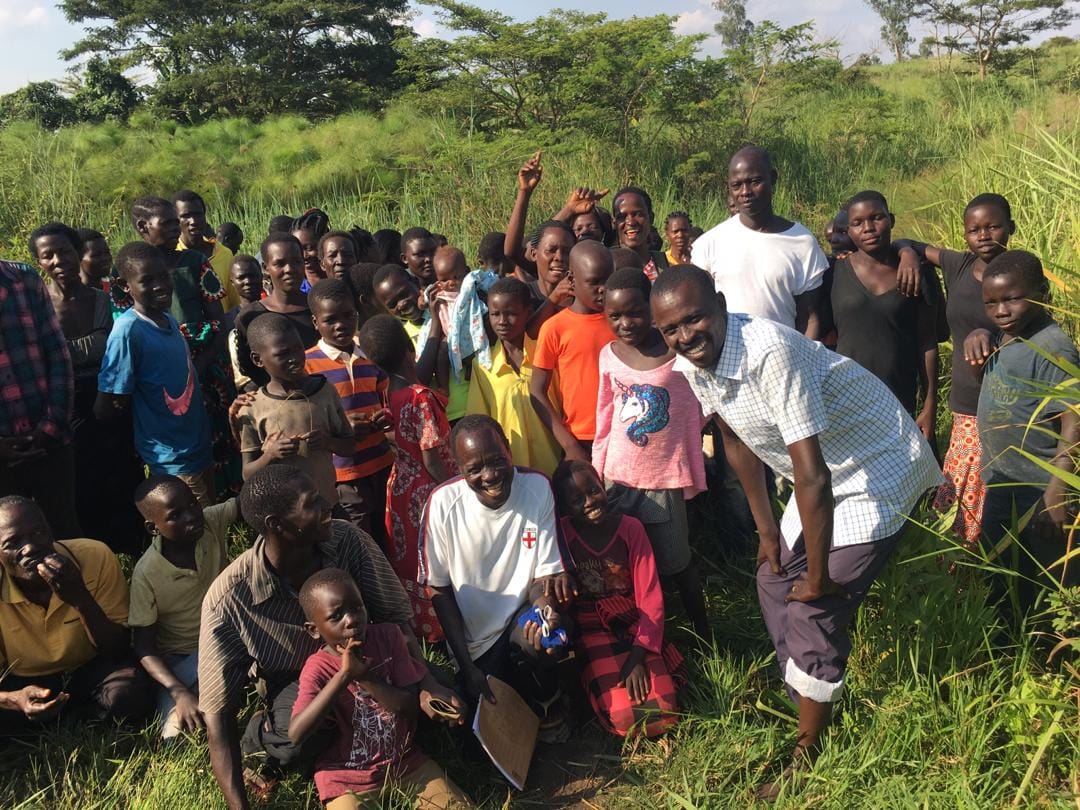 The Destiny Youth Program is an amazing two-part project that is underway right now, consisting of a Dormitory and a Hope Center. When former street kids (now called Destiny Youth) were brought to a church in Lawiyadul Village, they started fellowshipping with the congregation, opening the door for great transformation in their lives. The church began serving as a location for the Destiny Youth to undergo discipleship training and basic schooling. However, the church had a great need for a dormitory to house them.
Thanks to the generosity of a faithful investor through ICM, the Dormitory portion of the Destiny Youth Program is completely funded. The children will no longer have to stay in a large tent, but will have a secure roof over their heads. Praise God for the ICM investor that fully funded the Dormitory part of this project. Please pray that construction will go smoothly, and that it will be completed soon!
However, a Hope Center is still needed. A Hope Center will also provide the Destiny Youth with meals, Bible studies, literacy classes, vocational studies, and the opportunity to grow in Christ. While the church was able to accommodate these activities at one point, the Destiny Youth Program has gotten so large, there is not enough room in the church to conduct these activities for the children. Please pray that the Hope Center will be completely funded soon, so that Destiny Youth will have the adequate resources needed to grow into healthy Christians.
Orapwoyo Church and Women's Empowerment Center
Orapwoyo Church and Women's Empowerment Center in Uganda is another project in great need of prayer. The church began in 2007, when a handful of believers gathered under a tree in an "internally displaced persons" camp that was established as a result of conflict with the LRA. Over time, this small prayer group attracted many more people seeking hope in the midst of this violence, and Orapwoyo Church was born.
Soon, a pastor arrived to lead this new church. As the years passed, the church expanded to 120 adults and 50 children. The congregation built a mud and grass hut to worship in. But one day, tragedy struck and the grass and mud hut was destroyed in a fire. Today, the congregation has returned to worshipping under a tree, but they have great faith that God will provide for them. They are not giving up hope!
Please pray that the congregation of Orapwoyo Church will have a permanent building soon that would serve as an inspiration to bring others to God. Pray that they continue to bless women with their Women's Empowerment Program. Please pray that they would be healed from the effects of violence from the LRA.
Thank You!
Thank you for being a part of ICM's mission to ensure there is a healthy church within walking distance of everyone in the world! Thank you for celebrating with us as the 10,000th church is completed, and thank you for praying for our partners and their congregations. May God bless you!
---